Overview:
Races:
Trolls
Zandalari Trolls
Tauren
Highmountain Tauren
Orcs, Mag'Har Orcs
Night Elves
Drainei
Dwarves
Dark Iron Dwarves
Witchdoctor: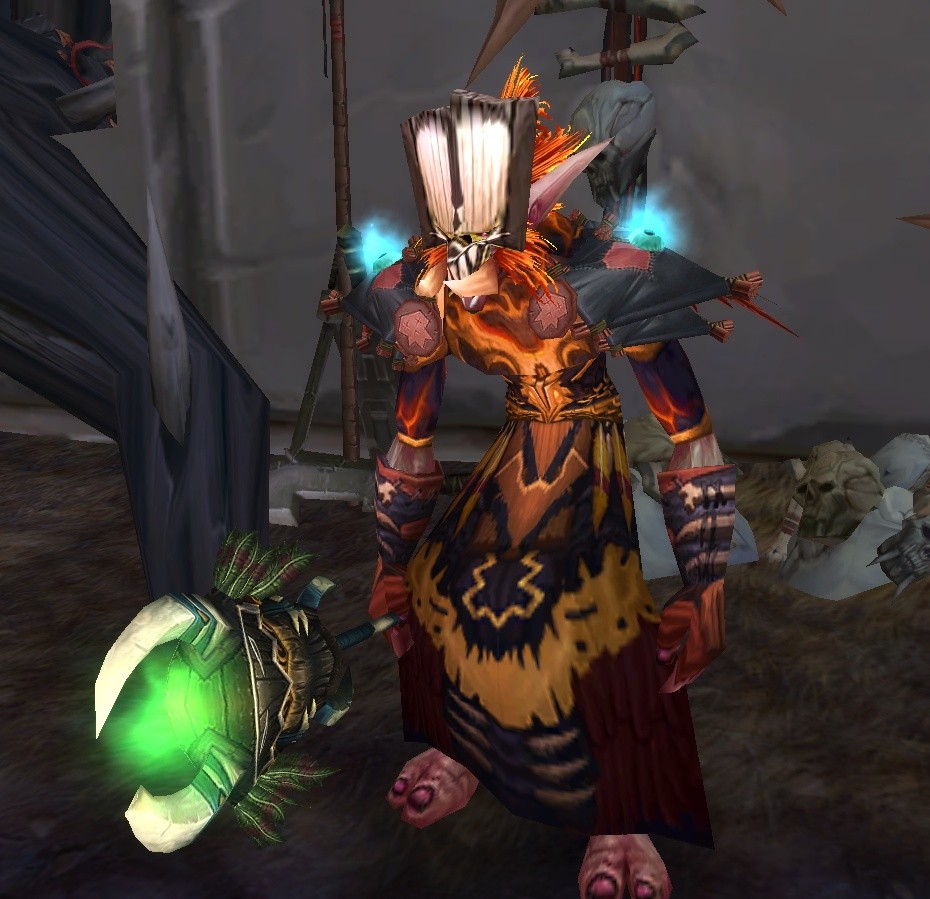 Role: Healer
This spec could be a lot of fun to design for with so many cool possibilites for healing abilities. However, I'm not typically the healer in game, and I certainly would not call myself an expert when it comes to the healer role, so I'll leave this one up to the imagination.
Shadow Hunter:
Role: Damage/DPS
Shadow Hunters would be melee damge dealers, with utilzation of ghosts, duel weilding weapons, and lots of cool voodoo magic!
Spirit Breaker:
Role: Damage/DPS
Spirit Breakers can be casters. Fighting with spirits, fog, and maybe even some voodoo zombies. I don't have all the details figured out, but there are more creative people than me who can fill in the blanks.
Conclusion:
I do realize that this mainly sounds like a horde themed class and that there aren't many alliance races that one could see being this class. However, I do believe it could apply to some alliance races and if Tauren Paladins and Gnome Hunters can be a thing I don't see why not some alliance races being Spirit Walkers!  Besides, they could always add another class thats Alliance only.